In 2017, I took over as the manager of a synthetic oil blog. My goal was to increase visibility in search results and capture interest among people interested in topics relating to the care of their cars, powersports equipment, and gearhead community events.

---
At the time, a group of three contributors would meet weekly and throw spur-of-the-moment posts together. The publishing schedule was sporadic, the topics were dry (it was a blog about motor oil, after all), and traffic was correspondingly sluggish. The blog averaged under 5,000 sessions a month.

Double, Then Triple Growth
Within a year, we doubled it. Within two years, we scaled it up seven times. By the time I left, we had surpassed the 100,000 sessions a month threshold.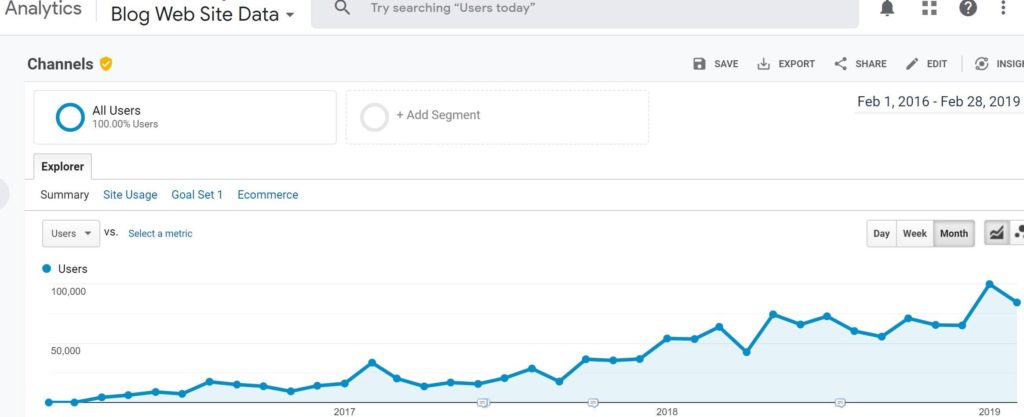 We overhauled and systematized the entire publishing and promotion process.

To achieve this growth, I:
Researched content opportunities internally and externally
Created and implemented an editorial calendar
Leveraged social media to drive traffic and capture leads
Added pep to blog emails to increase subscriber engagement with blog posts (and to get more mileage from evergreen blog posts)
Tactics Used:
Content research, buyer persona, keyword research, resource planning and management, content development, lead nurturing, email marketing, and social media marketing
Results:
Blog traffic grew from 5K sessions per month to 100K sessions per month
Increased blog sign-ups from 3K to 11K subscribers
Operationalized content creation, increasing content production efficiency
---
How about an introductory call?
In 15-30 minutes we can talk about your project or business, I'll share a little bit about me, and we can gauge if we have chemistry.
Book a call on my calendar.