Being small makes me nimble and flexible. I love it. I think you will too.
My goal is to use digital marketing to help improve people's lives. That's my north star.

I work with start-ups and small teams, as well as in-house marketing teams in SaaS, health and wellness, small businesses, and nonprofits.

---
Industries
SaaS Startups
SaaS start-ups need to build awareness, educate potential customers, and make tech approachable and friendly. One of the best ways to achieve that? Content marketing.

But creating high-quality blog posts, landing pages, and email nurtures that tell your story and connect with your audience consistently takes time, skill, and work.

I help SaaS start-ups and small businesses tell their stories through blogs, email marketing, and lead capture campaigns.

I love working with organizations that seek to solve everyday challenges using technology. Just ask Siri.

Clients include:


"We hired Daisy to help us create content for the launch of our FashionBrain AI. She was a tremendous asset in helping us think through the messaging for our target audiences and created the digital plan how to reach key decision makers in each industry. So if you have a content marketing project — …hire Daisy!"
Markus Müller, Runway Manhattan
Health and Wellness Brands and Organizations
Our health is the most valuable asset we have. And sometimes, it takes a life-changing event to see it.
For me, that was Lyme Disease. A two-plus year ordeal that turned my world upside down and shook out all the other stuff that I thought mattered. A trial that was shitty, but also gave me clarity. I learned then that the most valuable asset I have is my health and wellbeing — mental, emotional, and physical health.

Health isn't something confined to the trendy new yoga studio, the treadmill, or the doctor's office. It's something that needs to be a part of our everyday lives.

I love helping organizations that help people become healthier, survive disease, and avoid preventable illness.

Clients include: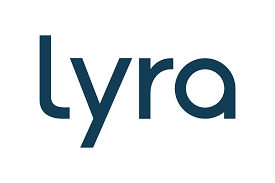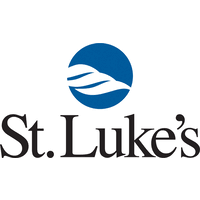 Small Businesses
Building a marketing campaign for your small biz can feel like trying to scale Mount Everest in a blizzard. How do you prioritize what to focus on when a million channels are popping up every day?

The reality is that small businesses have tight budgets and limited resources. I help them get the most from their time and money on tried and proven tactics.

I applaud business owners who take the risk and create businesses where none existed, and I love supporting these organizations and helping them grow.

Clients I've had the pleasure of doing business with: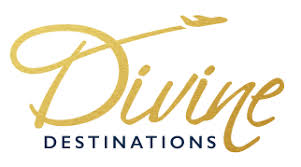 ---
Are You A…
Driven Start-Up or Marketing Team of One?
Strapped for time or resources? Not quite ready to hire an in-house marketer and not jazzed about working with a big (read: expensive) agency?

If you've got a challenge you need solving or an audience you want to reach, I can help.
Think of my little shop as the alternative to going with a big agency and hiring your marketing person.

Do you want to:
Create an awareness campaign about our product to our target audience
Convert the traffic to your website into more leads and sign-ups?
Improve the quality of your leads?
Automate and optimize your lead funnels?
Build a laser-focused value prop for your target audience and why they should choose you?
Great!
---
Time-Strapped In-House Marketer
Want a fresh perspective or need execution on a project? Need an outside resource to help you create a marketing strategy? Need an extra set of hand in executing your marketing plan?

If you've got a long to-do list, but are short on time and resources, let's talk.

Get disciplined executing on projects that compete with other priorities. Get more time on your hands to focus on your ongoing marketing initiatives while I handle the extras.

Put me to work on
Build your blog presence and increase the amount of traffic to your web properties
Building a targeted campaign with conversions
Review and optimize our email campaigns for increased open and engagement rates
I've got your back.
I don't believe in just crossing off to-dos on a marketing checklist. I work to understand the challenges you're facing and your audience, then build content or campaigns to help you find and connect with your people.